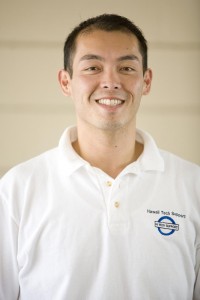 Aloha,
My name is Stanley Lau and I founded Hawaii Tech Support in 2004.  HTS is dedicated to providing small and medium sized businesses in Hawaii with practical and reliable computer solutions.  We take pride in our service, responsiveness and commitment to helping you with your computers, networks and business technology.
Since the beginning, our focus has been on businesses and people in the community.  Hawaii Tech Support was recently honored to be ranked #3 in Pacific Business News' 2010 Fastest 50 Companies. The Awards are presented to the 50 fastest growing companies in Hawaii.
There is a broad range of computer support services that we provide.  This includes:
Server installation and management
Network design and maintenance
Data backup and recovery
Website design and hosting
Help desk and support
Business computer repair and maintenance
And more!
In addition, we also service laptop and desktop computers for home use.  We can also make suggestions if you are in the market to buy a new computer and we have access to the best computers at competitive prices.  Our goal is to take the complexity out of technology and provide efficient, reliable and practical solutions.
This website was created so that we would be able to provide tips to our customers as well as other business owners who want to leverage technology to improve their businesses.  The blog format will allow us to keep you informed of the latest developments and we hope you find it useful.
If you interested in getting our latest updates, you can do one of the following:
Sign up for our free monthly newsletter
Our office is located  in Halawa.  Feel free to contact us if there is anything we can help with.