Sometimes in the course of your day-to-day business, you fall behind on a few things.  It happens to everyone.
One thing that is easy to neglect is your server room.  However, your servers are the heart of your business and maintaining your server room will ensure that your business continues to run smoothly.
Here are 5 quick tips on simple things you can do to get your server room into top shape:
Cable Management
It is amazing what a loose cable that gets pulled out accidentally can do to a business.  That can be enough to take down all of the computers in the company.
Tie up loose cables and tuck them away as neatly as possible.  You can also use cable covers to protect bunches of cable so people don't accidently kick them or they don't get caught when you are moving things around.
Physical Access Restrictions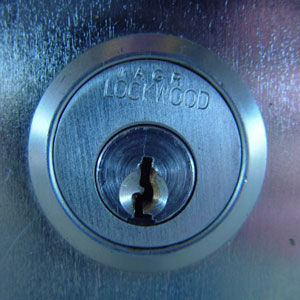 Be sure that your server room is secure and can be locked to prevent unauthorized entry.  An unlocked server room is an open invitation for wrongdoers to take out the heart of your business.
At least have a lock on the door to your server room and keep it closed when access is not absolutely necessary.  If you have servers that are not rack mounted, you may consider putting them into a locked cabinet or enclosure.
Be sure that only certain people have the keys, but be sure to keep a duplicate handy in case the primary keys are lost.
Cooling
If your servers are not properly cooled they will shut down and may cause catastrophic damage.  Make sure that the temperature in your server environment stays at about 68-71 Degrees (F).  It may not always be easy to do but your business depends on it.
Labeling
All your equipment and cables should be properly labeled.  This includes labeling your servers with server names and IP addresses.  Cables should be tagged so you know which wall jacks they lead to.
You should also have a server and network diagram handy in case an outside vendor needs to come in and do work for you.
Vendor Contacts
Be sure to have a list of vendor contacts handy in case of an emergency.  This includes:
Internet provider
Server technical support
Consultants
Phone company
Software technical support
Equipment vendors (ink, paper, cables, etc.)
Repair people (plumber, electrician, carpenter, etc.)
Having this list posted somewhere in your server room will ensure that anyone in your company (including yourself) can have quick access theses key people.
Do a little at a time
Solving some of these issues may take some time, but do a little every day and soon you will have a well oiled server room that is efficient and reliable.